JOIN US FOR OUR UPCOMING LUNCHEON!
Featured Speaker: Vanessa E. Wyche
10 June 2021 12:00 CST
Virtual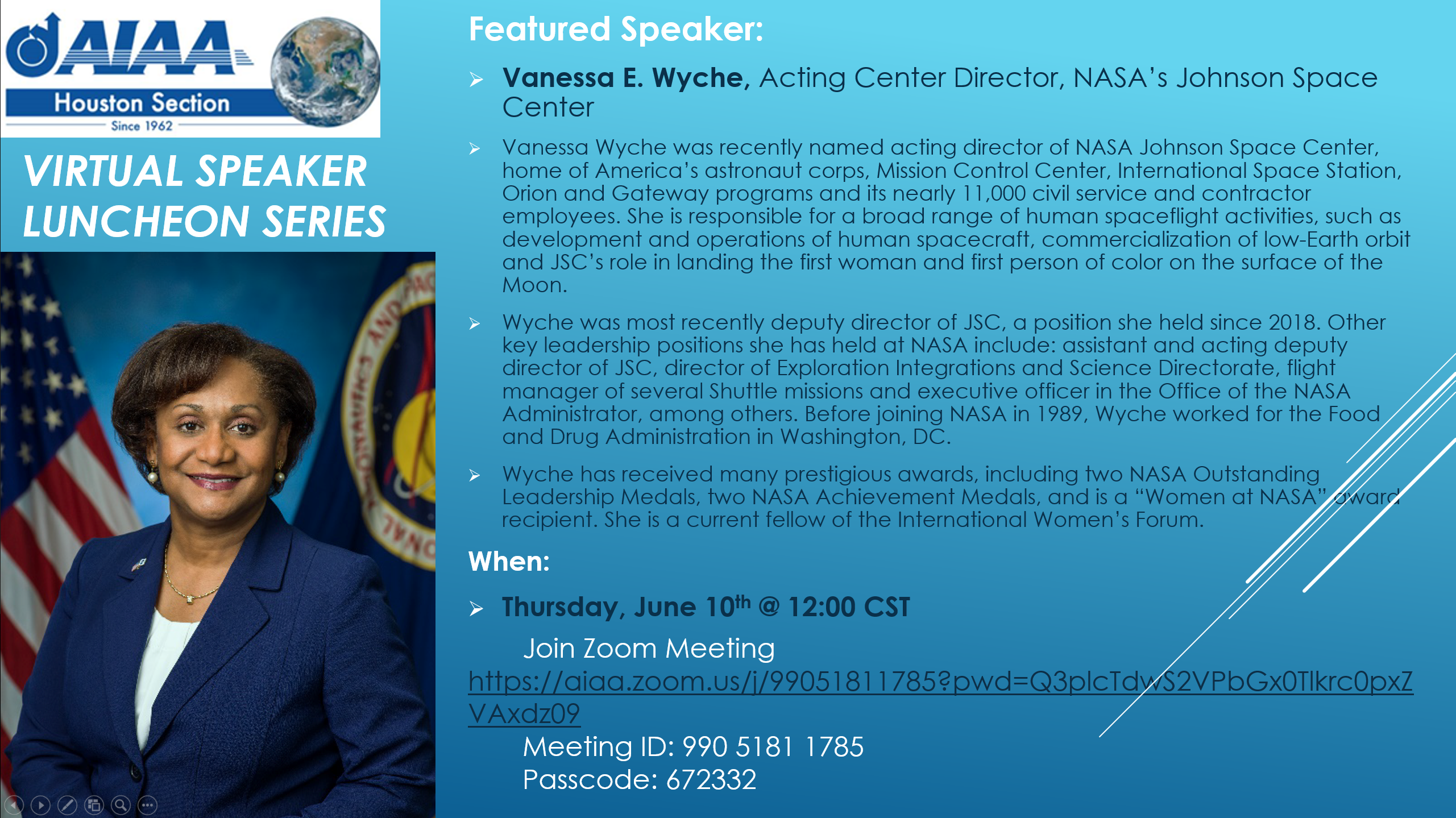 Biography
Vanessa Wyche was recently named acting director of NASA Johnson Space Center, home of America's astronaut corps, Mission Control Center, International Space Station, Orion and Gateway programs and its nearly 11,000 civil service and contractor employees. She is responsible for a broad range of human spaceflight activities, such as development and operations of human spacecraft, commercialization of low-Earth orbit and JSC's role in landing the first woman and first person of color on the surface of the Moon.
Wyche was most recently deputy director of JSC, a position she held since 2018. Other key leadership positions she has held at NASA include: assistant and acting deputy director of JSC, director of Exploration Integrations and Science Directorate, flight manager of several Shuttle missions and executive officer in the Office of the NASA Administrator, among others. Before joining NASA in 1989, Wyche worked for the Food and Drug Administration in Washington, DC.
Wyche has received many prestigious awards, including two NASA Outstanding Leadership Medals, two NASA Achievement Medals, and is a "Women at NASA" award recipient. She is a current fellow of the International Women's Forum.