The American Institute of Aeronautics and Astronautics has had a long-standing tradition of holding this annual essay contest throughout the nation, and the Houston Section of the AIAA would like to invite all 7th grade and 8th grade students from CCISD to participate in this year's writing contest.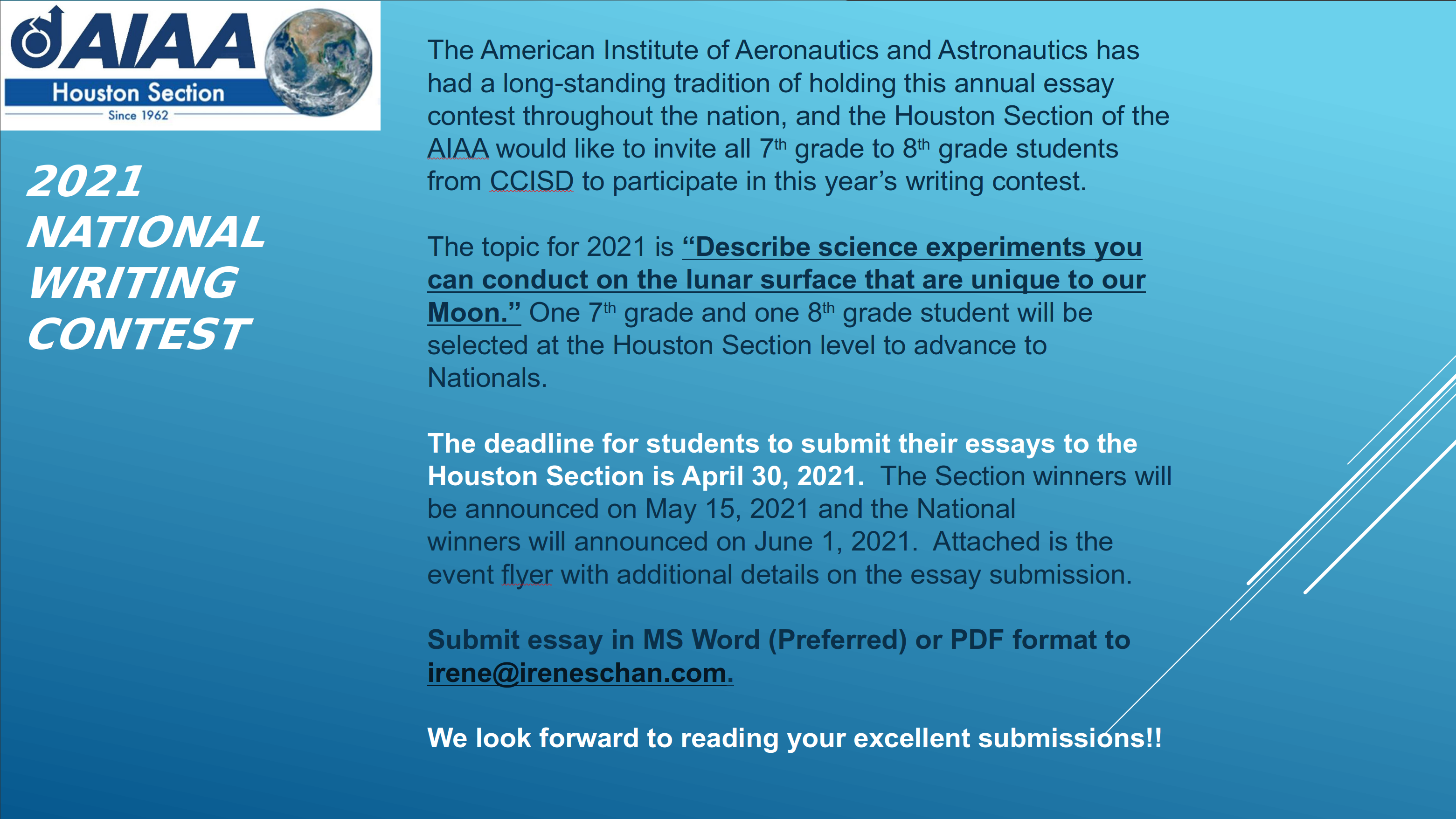 The topic for 2021 is "Describe science experiments you can conduct on the lunar surface that are unique to our Moon". One 7th grade and one 8th grade student will be selected at the Houston Section level to advance to Nationals.
The deadline for students to submit their essays to the Houston Section is April 30, 2021. The Section winners will be announced on May 15, 2021 and the National winners will be announced on June 1, 2021. Attached is the event flyer with additional details on the essay submission.
Submit essay in MS Word (Preferred) or PDF format to Irene Chan
We look forward to reading you excellent submissions!!